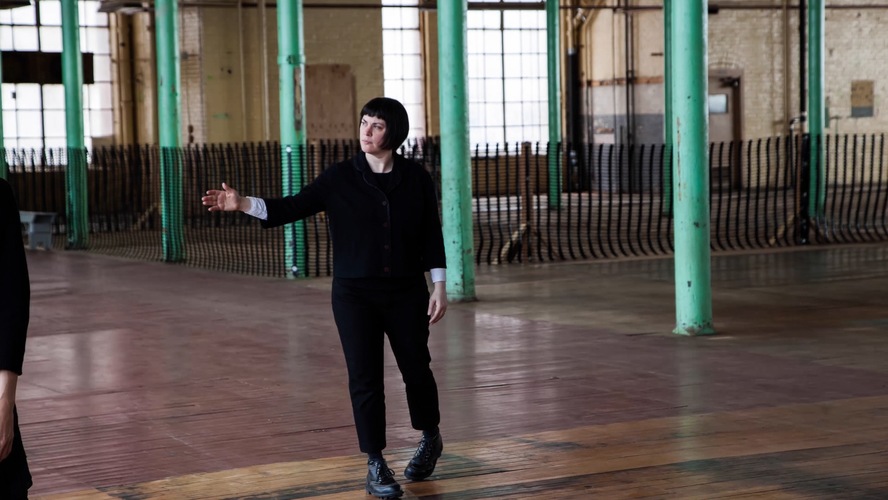 Sara Smith is an interdisciplinary choreographer and librarian who creates performances and other works which traverse dance, visual art, writing, and historical research. Her performances, installations, and designs have been seen and heard at venues throughout the U.S. She is also the editor of
KINEBAGO
, a forum for writing by and about New England dance makers and movement researchers. In 2016 Sara received a Massachusetts Cultural Council Fellowship award in choreography.
Sara is invested in creative practices that consider the poetics and politics of embodied research. Her work most often takes the form of live performance
, which she values as a communally transformative space, and believes is one of the best ways to present a large amount of research.
Sara lives in Greenfield, Massachusetts.